Největší potápěčské centrum v ČR
Jsme největší SSI potápěčské centrum v Česku. Hlavně díky různorodé nabídce zboží, služeb, akcí a kompletního servisu pro potápěčské začátečníky i instruktory potápění.
Divers Direct založili majitelé Petr a Kačka v roce 2003 a od té doby jenom rosteme a rozšiřujeme nabídku zboží, služeb, výletů a dalších nezbytností pro všechny potápěče.
Obchod
Už spoustu let prodáváme vybavení pro potápění, freediving, šnorchlování, plavání nebo třeba mermaiding. Máme přehled a umíme poradit.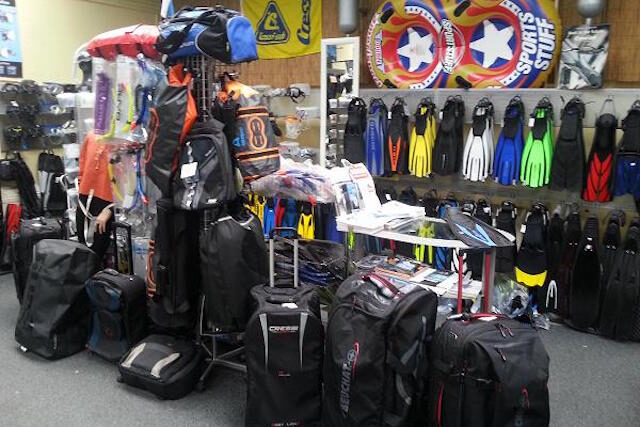 "Důležitá je pro nás různorodost. Nabízíme zboží od různých výrobců i značek a nezaměřujeme se jenom na jednoho dodavatele. Chceme dát zákazníkům na výběr a najít výstroj pro ně a jejich potřeby."
– Katka, vedení prodejny Divers Direct
Škola potápění
Kurzy potápění pro úplné začátečníky u nás učí celý tým instruktorů a dovedeme tak vyjít vstříc nejrůznějším požadavkům.
"Potápění musí studenty hlavně bavit. Jsme moderní potápěčská škola s individuálním přístupem. Učíme kurzy pro začátečníky, ale jako jako jediní v republice otevíráme taky kurzy pro budoucí SSI instruktory."
– Adam, vedení školy Divers Direct
Služby a výlety
Servis, půjčovna a pořádání výletů v Česku i v zahraničí doplňují vše, co potápěči můžou u svého centra hledat a potřebovat.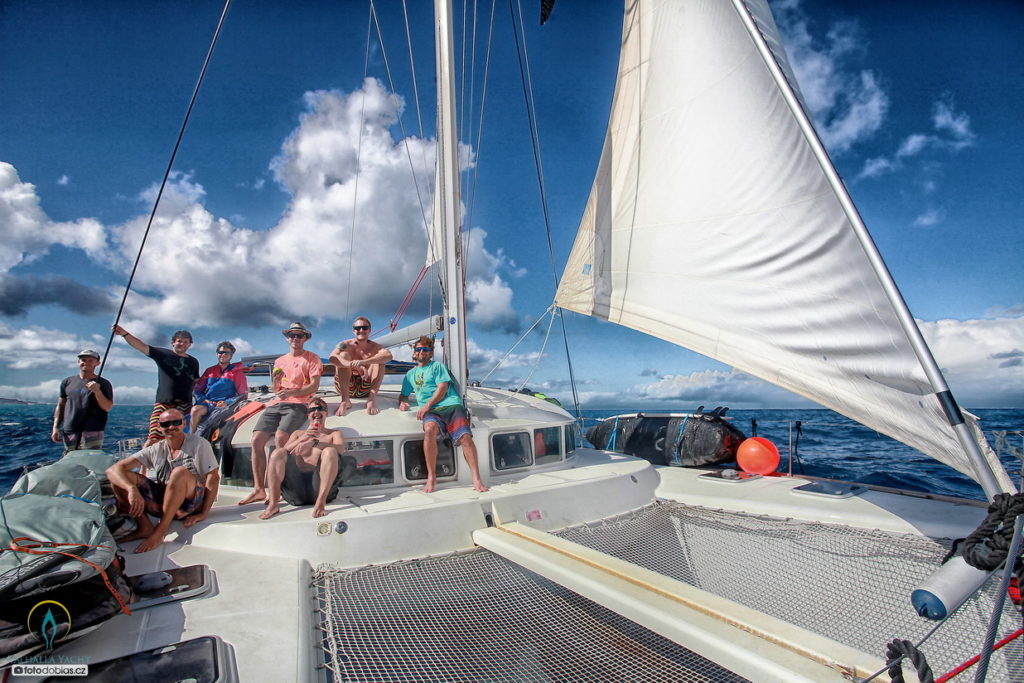 "Kurzem nebo nákupem výstroje to u nás teprve začíná. Vyrazit s námi můžete na víkendovku, týdenní výlet nebo třeba přednášku o potápění. Máme i vlastní katamarán ve Středozemí a na Kanárských ostrovech."
– Petr, CEO Divers Direct
Náš tým
Seznamte se s členy našeho týmu.
jednatel
petr@divers.cz
Kontakt vhodný pro:
krizové a nouzové situace
velkoobchodní zakázky
jednatel
katka@divers.cz
Kontakt vhodný pro:
informace o objednávkách
poradenství ohledně výběru
vedoucí potápěčské školy, marketing
adam@divers.cz
Kontakt vhodný pro:
možnosti spolupráce, reklama
teambuildingy & firemní akce
profesionální potápěčské kurzy
potápěčské kurzy & služby
adela@divers.cz
Kontakt vhodný pro:
zájemce o kurzy a akce
informace o potápěčské jámě
cestování & katamarán Valhalla
obchod
obchod@divers.cz
Kontakt vhodný pro:
informace o stavu objednávek
poradenství a skladová dostupnost produktů
back office manager
eva@divers.cz
Kontakt vhodný pro:
fakturace a platby
marketplace objednávky
back office asistent
nikola@divers.cz
Kontakt vhodný pro:
fakturace
platby
Naši profesionálové
Seznamte se s našimi potápěčskými profesionály.
SSI Instructor Trainer #82884
Adam vede potápěčskou školu Divers Direct a jako SSI Instructor Trainer se zaměřuje na výcvik divemasterů a instruktorů. Stará se o kvalitu výuky a rozvoj školy Divers Direct.
Adam začal svou profesionální kariéru v roce 2009 v českých vodách jako PADI Divemaster a později Instruktor (Master Scuba Diver Trainer). V letech 2010 – 2011 pak působil také na potápěčské základně Lighthouse v egyptském Dahabu.
V Čechách se zaměřuje zejména na kandidáty na profesionální potápěče a vede kurz Instructor Training Course včetně přípravy na Instructor Evaluation. Se stávajícími instruktory pracuje na jejich dalším vzdělávání, specializačních kurzech a profesionálních updatech. Kromě toho s nadšením vyučuje kurzy Enriched Air Nitrox a Science of Diving.
Kromě výuky se ve volném čase rád potápí k vrakům, zajímají ho jeskyně a potápění pod ledem.
Kompletní přehled kurzů, které Adam učí si můžete přečíst zde: https://my.divessi.com/pro/82884
SSI Advanced Open Water Instructor #88290
Adéla se potápí od roku 2016, nejprve jako PADI potápěč, od Divemastera už ale s organizací SSI. Za potápěním cestovala do zemí jako jsou Kuba, Thajsko, Egypt, Kapverdy, Sardinie a Korsika, ale nabažit se nemůže ani českých a německých lomů. Baví ji pod vodou fotit a natáčet videa, zajímá ji podvodní život a ekologie, ale propadla i jeskyním a těší se pod led a maximálně si užívá noční potápění.
Jako instruktorka ráda pracuje s úplnými začátečníky a dělá jí radost pomáhat překonávat vlastní strach. Je přesvědčená, že zážitky z vody a potápěčských kurzů mají být jen a pouze pozitivní a věnuje svým studentům tolik času a energie, kolik je potřeba. Ráda je pak provází výcvikem dál podle jejich zaměření.
Informace o kurzech, které Adéla učí si můžete přečíst zde: https://my.divessi.com/pro/88290
Kromě základních kurzů a běžných specialit se Adéla zaměřuje na programy Decompression Diver, Recreational Sidemount, Dry Suit Diving ale třeba i Marine Ecology.
Ve volném čase píše, edituje a plní webový Potápěčský magazín.
SSI Advanced Open Instructor #83366
Potápění Dominikovi učarovalo už když s ním začal v roce 2015 v chorvatské zátoce Sveta Marina. Skočil do toho naplno, takže už stihl získat pracovní potápěčské zkušenosti jako Divemaster na Sri Lance, Bali, Filipínách, v Chorvatsku, ale i v Čechách. Prošel různými kurzy v organizacích CMAS, PADI, IANTD a instruktorem se stal u SSI. "Potápění pro mě byla láska na první pohled a hned jsem věděl, že se tomu chci věnovat do budoucna. Děkuji všem, kdo mě k němu přivedli a pomohli mi v mé cestě," říká Dominik.
V Divers Direct se po složení instruktorských zkoušek stal rychle šéf instruktorem a učí jak základní OWD kurzy, tak navazující specializace a pokročilejší kurzy. Mezi nimi i kurzy Decompression Diver, Recreational Sidemount a Advanced Wreck. Když má chvilku času, věnuje se taky servisu potápěčského vybavení a potkat ho můžete i v obchodě u prodejního pultu.
Sám má pod hladinou nejradši vraky, jeskyně a hloubky, ale baví ho i rekreační ponory za rybičkami. Pod vodou dokáže vše hodit za hlavu a soustředit se na daný okamžik, je to pro něj relax, zábava i láska zároveň.
SSI Open Water Instructor #101839
Podvodní svět ho fascinoval už od chvíle, kdy se jako malý poprvé podívall k moři. Okamžitě se stal vášnivým "šnorchlařem" ve slané vodě, v lomech, v pískovnách, ale k radosti mu stačil i obyčejný bazén. V roce 2003 si zkusil svůj první ponor s přístrojem v lomu Výkleky na Moravě, kde následně dokončil i základní kurz OWD. Brzy následoval kurz CMAS P** a první potápěčský výlet do Dahabu. Tam spatřil vrak lodi Thistlegorm a bylo rozhodnuto.
Přístrojové potápění se pro něj stalo celoživotní vášní a koníčkem a snaží se v něm neustále zdokonalovat. Nejvíce ho pod vodou lákají vraky a jeskyně a jako milovník českých vod si rád užije krásnou viditelnost pod ledem. Jak s oblibou říká "i ten nejhořší ponor je lepší než den bez potápění".
Jako potápěčský profesionál pracuje v Divers od roku 2020 a potkat se s ním můžete na různých potápěčských kurzech, ale i na tréninku, zkušebním ponoru nebo kurzu šnorchlování či potápěčské únikovce. Na akcích Divers bývá pravidelným účastníkem a rád s vámi pokecá o čemkoli ze světa potápění.
SSI Open Water Instructor #101838
V Divers se Michal stará o zkušební potápěče, provádí kurzy šnorchlování, únikové hry a guiduje ponory. Potápí se od roku 2005, v roce 2007 se ve věku 13 let podílel na natáčení Stopařů, dokumentu o manipulaci médií a o potápění se žraloky.
Od té doby se nenechává manipulovat médii a za žraloky do Jihoafrické republiky se nepravidelně vrací. Bude rád, když se k němu příště přidáte.
Dále potápěl v Egyptě, na Azorských ostrovech, v Dominikánské republice, u mexického ostrova Guadalupe (v kleci), na Bali nebo na východě Austrálie. Nejraději se potápí v noci, na vraky, v driftu nebo se zubatými.
SSI Open Water Instructor #102303
Václav se věnuje přístrojovému potápění od roku 2016, kdy dokončil základní kurz ve slané vodě. Nejprve jako PADI potápěč, od úrovně Dive Guide už pod SSI, všechny ostatní kurzy absolvoval ve vodě sladké. S nadhledem se tedy považuje za odborníka na potápění ve studené vodě se sníženou viditelností. Na jeho výcviku se podepsaly takové kapacity jako jsou Adam Švancar nebo Petr Slezák.
Od roku 2015 působí v potápěčské škole Divers Direct. Jako profesionál se stará o úplné začátečníky, ať už mluvíme o zkušebních ponorech v kontrolovaných podmínkách anebo průvodcování nezkušených potápěčů na otevřené vodě. Baví ho práce s lidmi a naplňuje ho pomáhat jiným v objevování neznámého světa pod hladinou a s ním spojené pocity a prožitky. Rád se dělí o své zkušenosti a předává je dál. V budoucnosti své profesionální kariéry by se rád věnoval juniorským potápěčům a kurzům první pomoci, kde by mohl předávat své zkušenosti coby člověka pracujícího celý život na ARU.
Rekreačně miluje zvířátka, rybičky a cokoliv, co se pod vodou hýbe a žije. Má moc rád hloubky a vraky, mnoho času pod vodou tráví ale i v mělčinách a pátrá po životě. Láká ho mimo jiné jeskynní potápění a potápění pod ledem. Potápěl se v Egyptě, Saúdské Arábii, na Kanárských ostrovech, v Chorvatsku, Rakousku, Německu…Ale jak sám říká: ,,Doma je doma." a tak jeho největším potěšením je, když v českém lomu potká jesetera nebo štiku.
SSI Open Water Instructor #103570
S potápěním začal rekreačně v roce 2014 a ten podvodní svět si zamiloval - jedinečný klid, stav beztíže a neskutečnou faunu i flóru. Později nakoukl do vraku a od té doby do nich chce nakukovat pořád. V roce 2018 si uvědomil, že bych chtěl tenhle svět zpřístupnit všem a pustil se na profesionální dráhu potápění.
Je kovaný v potápění ve studené vodě, nízké viditelnosti a vracích. Baví ho taky studovat vodní ekosystém, proto učí kurzy jako Marine Ecology.
Pepína můžete potkat na jámě na zkušebních ponorech nebo refesh lekcích a nenechá si ujít ani žádnou potápěčskou akci na lomech. Tam vám rád pomůže a poradí na souši a bude vám dělat i průvodce pod vodou, nebo asistovat u vašeho kurzu.
SSI Freediving Instructor
Lars je náš instruktor freedivingu původem z Dánska, který žije v Praze už od roku 2011 a mluví výborně česky. Má 5+2 dětí a tedy i svatou trpělivost. Dlouho pracoval v managementu a HR, teď se už naplno věnuje freedivingu. Je instruktorem SSI Level 1. Potápí se do hloubek kolem 30 metrů, záchranářské ponory má natrénované do hloubky 20 metrů a ve statice dokáže zadržet dech na 3:15 minut, jen pro vaši představu, co je to za chlapíka.
Mnoho let učil Lars gymnastiku, plavání v oceánu v triatlonovém klubu a věnuje se i plavání s dětmi. Obecně si vodu moc užívá. Neustále rozvíjí svoje dovednosti ve vodě i mimo ní, už roky se věnuje bezpečnému potápění na nádech do hloubky i plavání pod hladinou. Kombinuje svoje zkušenosti z freedivingu i běžného života.
"Jsem díky tomu spokojenější sám se sebou a věřím, že to můžu předávat ostatním," říká o sobě Lars.
Lars u nás vede kurzy Basic freediving, Level 1, ale také lekce na zkoušku Try freediving a tréninky pro certifikované freedivery.
SSI Divemaster
Lukáše vždycky lákaly nové zážitky a potápění si ze zvědavosti vyzkoušel poprvé v roce 2018 v Egyptě. Pod hladinou Rudého moře se mu moc líbila rozmanitost života korálových útesů a pak už stačil jen krůček ke zkušebnímu ponoru u nás. Přístrojové potápění ho úplně uchvátilo, tak si rovnou udělal první certifikovaný kurz OWD.
Od té doby si prošel různé specializační programy SSI a vyrazil na spoustu potápěčských výprav do českých lomů i do zahraničí. S partou kamarádů v Divers Direct se potápěl v Německu, Egyptě, na Kanárských ostrovech a ve spoustě lomů v Čechách. Tak se propracoval až ke kurzu Dive Guide, který absolvoval v sezóně roku 2021. Tvrdí o sobě, že právě potápění mu pomohlo se v životě najít směr, kterým se chce vydat dál.
Pod vodou miluje a vyhledává vraky, oblíbil si potápění v noci a obdivuje jeskynní potápěče. Na Lukáše můžete narazit na českých a německých lomech, kde vám moc rád pomůže, poradí či vás zkušeně provede ponorem. V potápěčské jámě vás možná přivítá na zkušebním ponoru, nebo na opáčku, pokud si chcete osvěžit či zdokonalit své potápěčské dovednosti. Lukáš je prostě nadšenec a důkaz toho, že pokud chce člověk v životě něčeho dosáhnout, či něco překonat, stačí se zakousnout a jít si za svými sny.